Unlock the Future of Cyber Security with Traineeships at South Metropolitan TAFE
6th April 2023
Highlights
Discover the Benefits of Hosting a Certificate IV in Cyber Security Traineeship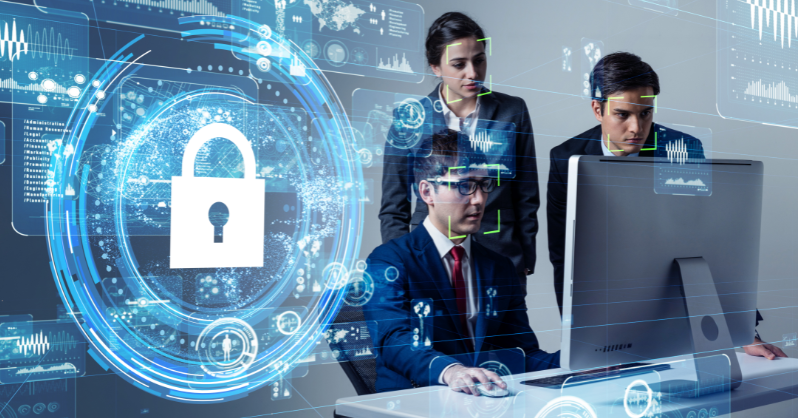 In today's digital age, cyber security has become a critical concern for businesses worldwide. With cyber threats constantly evolving, it is vital to equip your workforce with cutting-edge skills and knowledge to combat these risks. South Metropolitan TAFE, recently praised by Western Australia's Defence Industry Minister Paul Papalia as "the leading tertiary institution in the nation for the defence industry," offers an exceptional opportunity to upskill your employees with a Certificate IV in Cyber Security Traineeship.
By hosting a traineeship with South Metropolitan TAFE as the Registered Training Organisation, you'll reap a multitude of benefits for your business:
Access to top talent: Tap into a pool of highly motivated and talented trainees, eager to learn and apply their cyber security knowledge to protect your business.
Tailored training: Our expert trainers will customise the traineeship program to match your business's unique needs, ensuring your employees develop the most relevant skills.
Government incentives: As an employer hosting a traineeship, you may be eligible for financial incentives from the government, making it a cost-effective solution for workforce development.
Increased productivity: A skilled workforce in cyber security means a more secure and efficient business, reducing the risks and costs associated with cyber threats.
Compliance and risk management: Western Australian businesses must comply with various regulations and standards that govern data privacy and cybersecurity. Recent high profile data breaches demonstrate the need to have an alert, cybersecurity aware workforce.
Staff retention and satisfaction: Investing in the professional development of your employees fosters a culture of continuous learning, improving staff morale, engagement, and loyalty.
Reputation boost: Partnering with South Metropolitan TAFE, a highly respected training institution, demonstrates your commitment to upholding high standards of cyber security, enhancing your company's reputation.
Networking opportunities: Connect with other forward-thinking employers and industry experts through traineeship events, fostering valuable relationships and collaboration.
Take the first step towards a secure future by hosting a Certificate IV in Cyber Security Traineeship with South Metropolitan TAFE, Perth's premier Registered Training Organisation.
Don't miss this opportunity to invest in the future of your business. Contact us today to learn more about hosting a traineeship:
Phone: 1800 001 001
Email: info@smtafe.wa.edu.au
Website: https://www.southmetrotafe.wa.edu.au/
Find out more about what ACS can do for you, your membership benefits, and what upcoming events we have planned for you.