Five More AASQA Members Pass International Certified Tester Exam
14th August 2023
Author
Article by ACS Member Jan Kornweibel CF FACS -Mentor and trainer at Autism Academy for Software Quality Assurance (AASQA)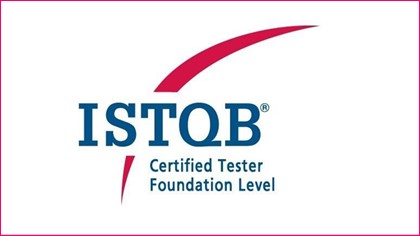 This news item is an update for 2023 of our now seven-year project aimed at people on the autism spectrum obtaining international qualification in software testing.
Background: In 2016, Curtin University launched the Autism Academy for Software Quality Assurance (AASQA) as an Australian social innovation initiative with the vision of harnessing natural talents and skillsets of people with autism for the collective benefit of these individuals, industry and the wider community. AASQA's mission includes developing the opportunity to provide a unique solution for the Australian software testing industry.
Professor Tele Tan is Founder and Director of AASQA, and the Australian Computer Society (ACS) and the ACS Foundation play a key role in assisting with its set up and operation.
One early action has been identifying, training, educating and mentoring individuals with autism to undertake software and quality assurance testing to internationally recognised industry standards. Following is an update for 2023.
Now in 2023: We are delighted and proud to be able to share that five more AASQA members have gained certification in Software Testing by the International Software Testing Qualifications Board (ISTQB).
This certification is normally gained by experienced IT professionals, but the AASQA members are still in high school. Their ages range from 14 to 17 years, and their interests include studying and performing software coding, cyber security, games development, and entering university.
Some Continuing Thanks and Appreciation: AASQA and the project team wish to recognise and thank the following:
Planit Software Testing for the generous gift allowing access to their on-line ISTQB Foundation course and support from some of their consultants.
BHP for sponsoring all five exam fees this year.
International Software Quality Institute (iSQI) for administration and provision of an examination invigilator to allow the candidates to take the exam at Curtin University; this helped the AASQA members to be in a comfortable environment.
Curtin University for the support, and for providing comfortable environments for AASQA members to sit examinations and attend training sessions.
We intend to continue this project to be one of AASQA's programmes, and encourage any organisation to consider being a strategic partner in this by contacting me – Jan Kornweibel (CF, FACS), through Linkedin or at jankornweibel@ozemail.com.au