Capability Spotlight: AI, Machine Learning and Secure Digital Identity Systems
Highlights
Every month, Capability Spotlight offers a focus on relevant ACS professional development services and publications, with a focus on the ACS learning accelerator.
This month, the spotlighted skills are AI, Machine Learning, and Secure Digital Identity Systems.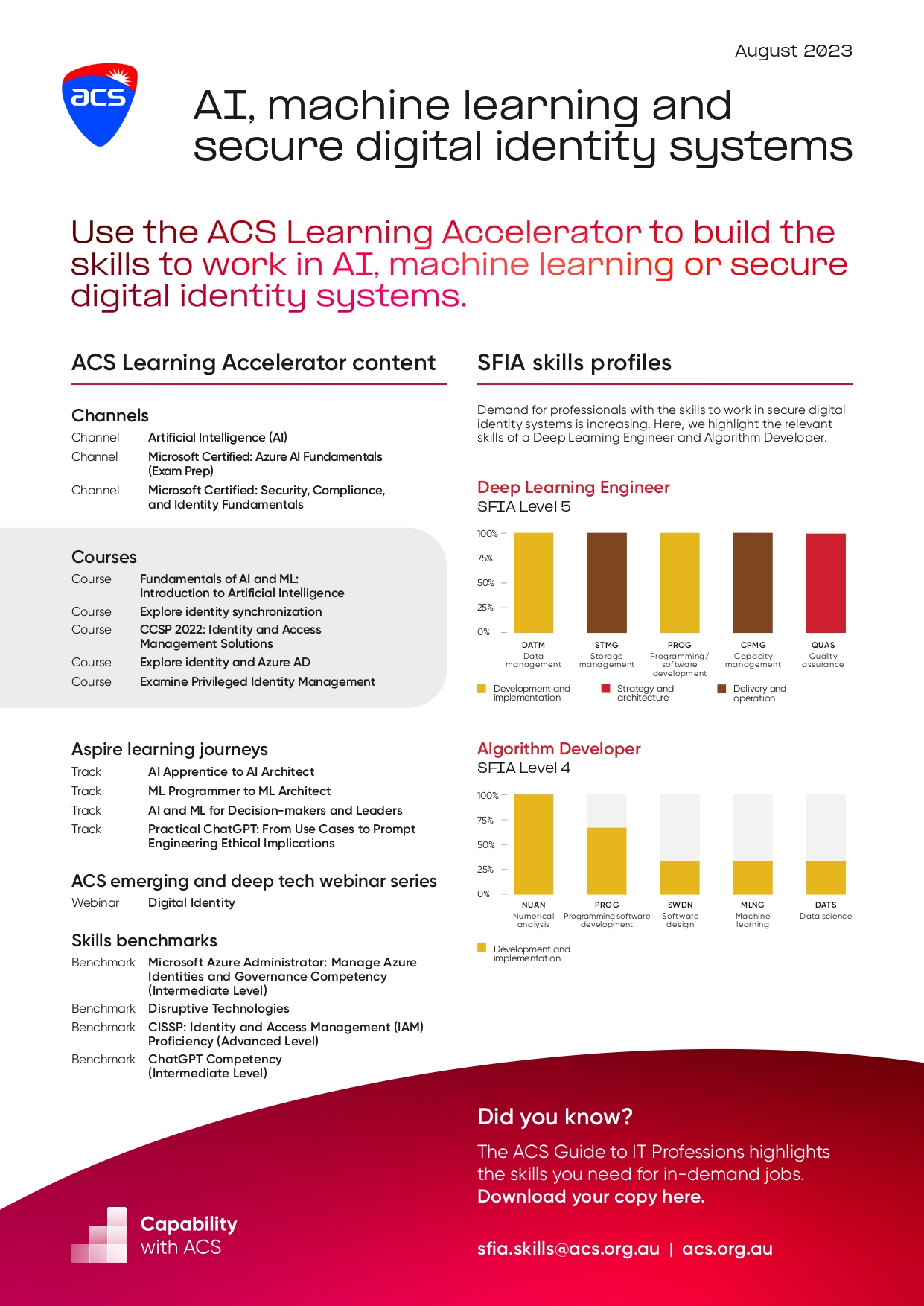 As you may be aware, personal identities are constantly being validated for various activities such as banking transactions, logging in at work, interacting with government systems, and even applying for rentals.
With the shift towards digitalisation, securely stored shared digital credentials have become more efficient and fraud-resistant compared to traditional verification methods. Given the growing demand for secure identity access management and verification systems, there are exciting opportunities for individuals with specific skill sets.
Whether you're looking to support identity access management within your organisation, work on developing facial recognition services for passports and other documents, or establish a robust system for international remote working, AI & machine learning knowledge is becoming a must-have.

The benefits of AI & machine learning in identity verification are manifold. These technologies make facial recognition-based systems more resilient against circumvention, enhance the ability to detect forgery attempts in identity documents, and offer faster verification processes compared to manual methods. By leveraging these cutting-edge technologies, we can ensure a more secure and reliable identity verification process that meets the demands of modern times.
Available channels on ACS Learning Accelerator: