See It Be It campaign continues to make a difference to Queensland's kids
Highlights
The See It Be It campaign has now seen over 1,100 laptops refreshed and repurposed to support students in need all around QLD.
"My call to the community, is that if your organisation has a significant quantity of end of life ICT assets that you think might be able to be rescued and repurposed, please reach out," Geoff Augutis, Co-Owner and Director, Queensland Computers.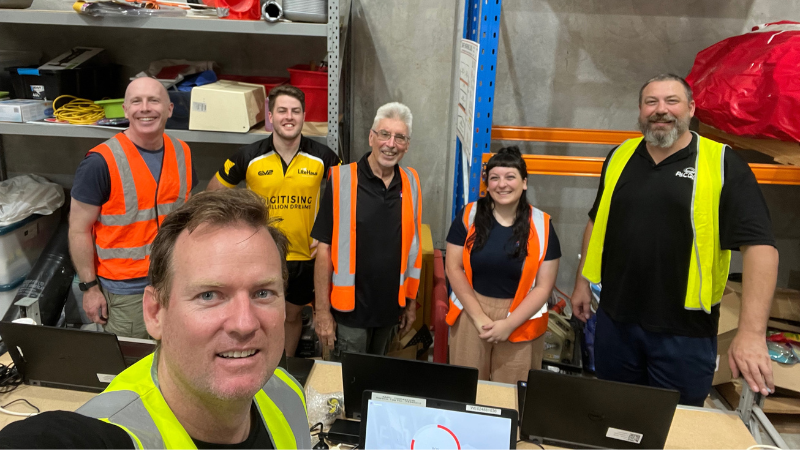 On Thursday representatives from the ACS QLD Branch Beau Tydd, Chair, QLD BEC; Paul Campbell, Vice Chair, ACS QLD BEC and Alannah Grech, Stakeholder Relations Manager, ACS QLD Branch came together with representatives from the See It Be It campaign to wipe and refurbish approx. 120 laptop devices that are to then be repurposed and provided to Queensland students in need. The campaign to date has donated over 1,100 devices to students and families around Queensland.

"We have been blown away by the support for this program. Our donors and supporters reach far and wide and it is an absolute pleasure to be able to coordinate these devices with the other contributors to See IT Be IT to deliver the transformational outcomes that we are within the community," Geoff Augutis, Co-Owner and Director, Queensland Computers.

Thank you to Geoff Augutis, Chair, ACS Bundaberg Chapter Chair and Co-Owner and Director, Queensland Computers for the amazing donation and to representatives of the See It Be It campaign for their time and efforts, including Jack Growden, LiteHouse International; Michael Nayler, QATSIF; Jason Crandon, P&C QLD and Neil Templeman.

Interested in making a donation of quality end of life tech devices to support the See IT Be IT program?

Contact Holly Bretherton, State Manager, ACS Qld holly.bretherton@acs.org.au