Queensland's leading lights gathering for Tech Summit this Friday 26 May, Cloudland

Highlights
Looking for a last minute spot for this Friday's ACS Qld State Tech Summit?
Email team Qld at acs.qld@acs.org.au to secure a last minute spot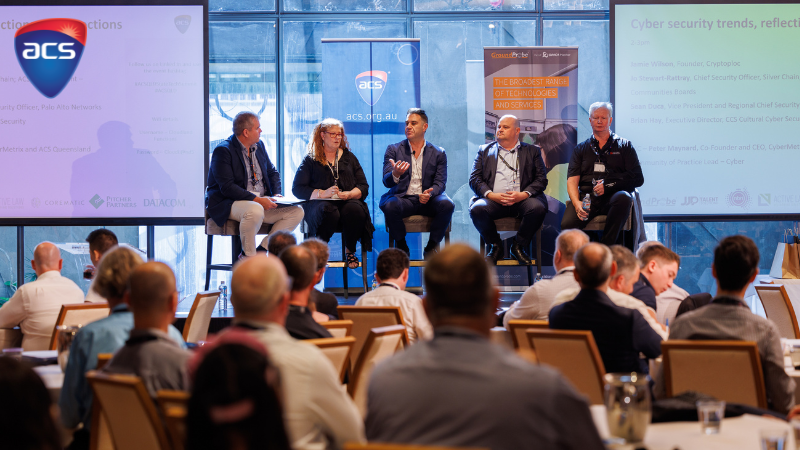 Queensland's industries of the future will be at the forefront of the ACS State Technology Summit being held in Brisbane this Friday May 26.
Returning for its second year, the 2023 event features over thirty speakers representing some of the state's most exciting growth sectors, including space technologies, gaming, and cybersecurity.

Beau Tydd, ACS Queensland Branch Chair, said: "after last year's successful Tech Summit, it's fantastic we'll be back this year with an exciting line up of the state's technology leaders.

"Both streams feature excellent speakers and topics who will showcase Queensland's top tech talent and our entrepreneurs. It's a great opportunity for everyone from those starting their careers to those at the top of their game to explore the potential we have here in the state.

"We're also delighted to have Springfield City Group on board as a platinum sponsor given their commitment to building a community that embraces technology and innovation."

Sponsored by Springfield City Group, the program features two streams; a dedicated IT Leaders stream including a tech leaders fireside chat, cybersecurity roundup and diversity, along with a Tech Mastery stream covering sessions on making the most of your data, low code development and games development.

The Summit speakers include:

· Bob Sharpless, Deputy Chairman , and Raynuha Sinnathamby, Managing Director Springfield City Group

· Ray Merlano, General Manager QLD, Data#3
· David Hogarth, CIO, Virgin Australia
· Chris Vein, CEO, ACS
· Dr Ivano Bongiovanni, Lect. Infosec, Governance & Leaders, School of Business, UQ
· Dr Jodie Siganto, Founder, Privacy 108
· Emma Taylor, Head of Technology, Virgin Australia
· Aron Mercer, Chief Growth Officer, Xceptional
· Luli Adeyemo, Director & Founder, Best Case Scenario
· Nicola Steel, Founder, JJP Talent Solutions
· Andrew Charitou, National ICT Channel Manager, nbn
· Kody Cook, Senior Launch Vehicle Engineer, Gilmour Space Technologies
· Rhianna Fergusson, Principal Avionics Engineer, Gilmour Space Technologies
· Paulo de Souza, Research Dean, Griffith University
· Loren Fisher, CIO, The Lottery Corporation.
The Summit's technical stream has been specifically designed to support early career tech professionals and budding emerging tech professionals and students are invited to attend the Summit at the cost-price discounted members' rates.
Did you miss out on a spot? Email acs.qld@acs.org.au and we'll organize a registration for you.

BONUS professional photo shoot for your new Linkedin headshot included in the registration price!