State Tech Summit Round Up by Jay Shah

Highlights
Over 200 tech professionals joined ACS Qld for the 2nd Annual State Tech Summit on Friday 26 May at Cloudland.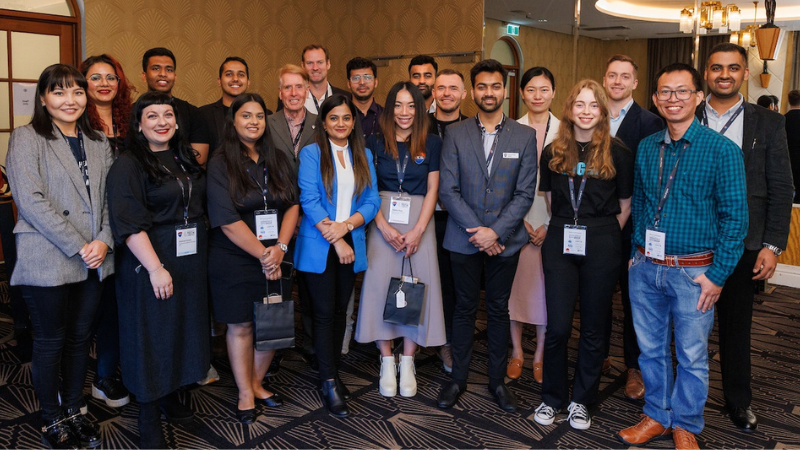 I am excited to share with you my experience attending the recent ACS QLD Tech summit 2023. The Summit focused on the latest technological advancements and their impact on the industry. Attendees were able to gain insight into emerging technologies, Cyber Security, Web applications, Gaming technology, insights on data and network with professionals in the field.
The summit kicked off with a keynote address from Minister for Transport and Main Roads, and Minister of Digital Services, Mr. Mark Bailey MP. who shared his perspective on the importance of embracing new technologies and how it can lead to a competitive advantage. Also, emphasis on "How digital technologies have the power to transform the lives of all of us". The keynote address was followed by various sessions that covered topics such as Tech city of the future, Tech leader's fireside chat, Cyber security, Space technology, Web applications, Gaming technology, Utilising of Data and many more.

One of the most interesting sessions I attended was "Tech leader's fireside chat". The leadership stream had some great panellists like Loren Fisher (CIO at The Lottery Corporation), David Hogarth (CIO at Virgin Australia), and Ray Merlano (General Manager at Data#3). They had a great fireside chat about what's happening in the tech industry with regard to resources and the impacts of layoffs.
It's interesting to see how some parts of the industry are benefiting while others are struggling, especially Post Covid. One thing that stood out to me was the increase in dispersed teams across the country, which is helping local organizations find the right fit for their needs. The discussions and questions that came up from the audience were also really robust and thought-provoking. Overall, it was an informative and engaging conversation.
Another session that stood out to me was "Making the most of your data". The Panellists provided a clear and concise explanation of how we can get the most When it comes to a company's data, it's important to make the most of it. By analysing and interpreting your data, you can gain valuable insights into your industry and make informed decisions. Look at trends, patterns, and outliers to see where your company stands and where it can improve. Don't be afraid to dig deep into the data, even if it seems overwhelming at first. With the right tools and strategies, you can turn your data into a powerful asset for your business. Also provided some real-life examples of how companies have successfully used data analysis to gain insights and make informed decisions.
Overall, this summit was a great opportunity to learn about the latest technological advancements and their potential impact on the industry. It was also a great opportunity to network with professionals in the field and share insights and experiences.
Whether you're interested in how tech is shaping our future, looking to build your brand or just want to connect with a community of creative, driven, passionate people, ACS tech events are definitely worth your while. This summit provides a great platform for learning, networking, and sharing experiences.
Jay Shah

(Senior Consultant at Capgemini Australia)
ACS Victoria
Emerging Professionals Committee