Highlights
On Thursday 13 July the newly established ACS Cairns Chapter came together to discuss local initiatives and goals for the chapter as well as an event initiative to address the local issues.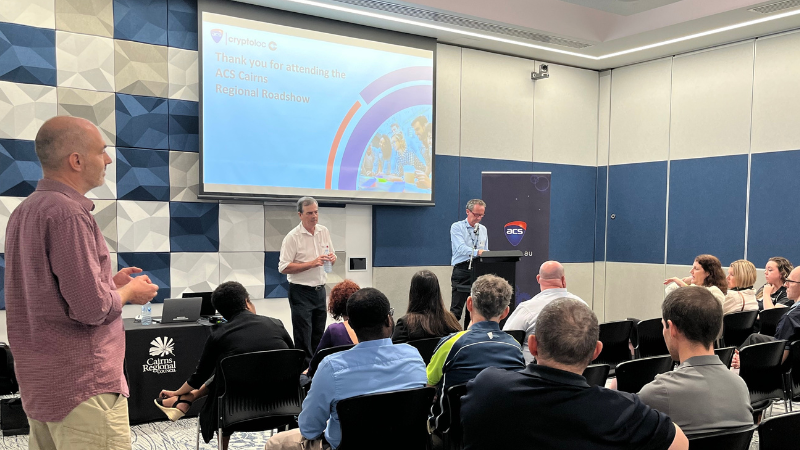 On Thursday 13 July the newly established ACS Cairns Chapter, Co-Chaired by Geoff Purcell, CDO, James Cook University and Melvyn Pensee-Arnold, Executive Manager Information Services, Cairns Regional Council, to meet in-person and dive into the goals for the chapter and initiatives planned for the rest of the year.

One of the key issues faced by the Cairns region and North Queensland is attracting talent and staff to move up north. When it comes to the cost of living in the regions it is lower than the city locations, therefore salaries tend to be a little lower, which can be less attractive when trying to suggest to job seekers to re-locate.

What job-seekers don't consider when the suggestion of moving regionally, is the work life balance that regional areas embrace well when compared to city areas. When referring to the differences being less traffic and in most instances less travel time from the office to home, more parking options and less reliance on public transport, more tourist activities such as snorkeling on the great barrier reef, and in most instances a smaller network meaning that in the industry everyone knows each other and is able to support and collaborate so everyone can benefit from the success of the region. If you aren't convinced yet, I mean how amazing is the location. Have you seen how stunning Cairns is, from the crystal blue water to the beautiful green mountains!!!! What isn't there to love.

To start to address the issue the chapter discussed a Tech Career Industry Night to bring together different tech industry representatives who can present on what the day of the life looks like in the industry and provide insights into the opportunities and job options on offer. The idea is to attract students who are studying in the region to stay and consider a career locally, as well as engage with anyone who is considering a career change into the tech industry.

If you are interested in being part of the chapter, looking for a job in the Cairns region, or would like to know more about the ACS QLD Regional outreach please get in contact with Alannah Grech, Stakeholder Relations Manager at Alannah.grech@acs.org.au