The Legal Forecast Disrupting Law 2023 National Hackathon (QLD, NSW, SA and WA – 11 – 13 August)
Highlights
Disrupting Law is back for another year and throughout one weekend between 11th to 13th August, participants will be mentored by some of the top law firms in Australia and industry experts to answer this year's theme "AI and the Law."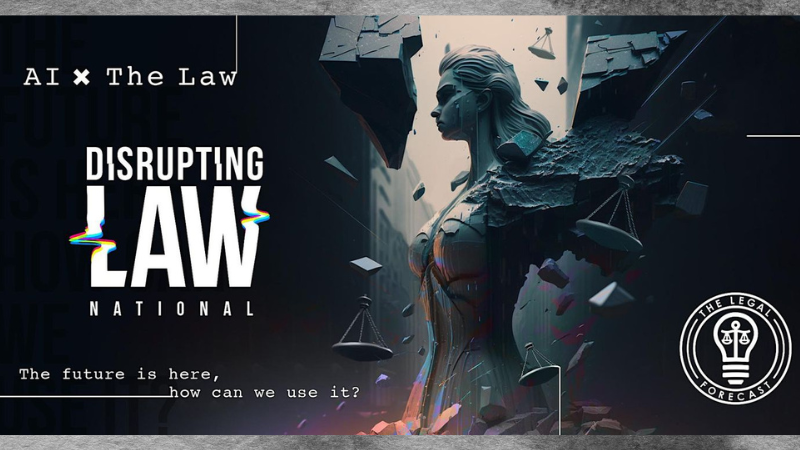 What is Disrupting Law?

Disrupting Law is a unique 54-hour hackathon for tertiary students focused on finding new opportunities in the legal industry. Disrupting Law allows people to join forces in creating solutions through fast paced, creative and interdisciplinary problem solving.

Serving as a platform for idea generation, relationship building and skill progression, participants will be energised and geared up to tackle the next challenge in the legal industry.

Students from a range of faculties and universities come together over a weekend to search for the next best idea to advance legal practice in a novel way. In a process refined since 2016, Disrupting Law sparks new connections and friendships as participants are put into teams at random. With student teams then being partnered with mentoring law firms and organisations to create change in one weekend.

One contestant describes the process as "strangers to founders in 54 hours". Each winner from WA, NSW, VIC and QLD's state hackathons will then progress to the national finals. The national finals will use a similar grading rubric to the domestic competition but teams will have an opportunity to refine their pitch after their high octane weekend and upload this pitch for viewing by our judges.

Check out our video summary from last year: https://www.youtube.com/watch?v=rn8MUh3AzTo
How will the Weekend Run?
On the Friday evening, all contestants will gather at QUT for an opening celebration and student teams will be allocated to their mentoring firms/organisations. With roaming mentors from legal, tech and consulting organisations and other entities attending the hackathon to support teams. Students and their law firm mentors will then spend 54 hours designing an idea to "disrupt law". All teams will pitch to a panel of experienced judges and the public on Sunday evening for a range of opportunities, awards and prizes.

Food and drink will be provided for the entirety of the weekend. You must be available for the whole weekend. Part of the fun (and the challenge) is that we randomise teams so you meet new and interesting people with perspectives from other universities and, potentially, faculties.

Although the problem space focuses on law, all tertiary students are welcome to participate, no matter their university or degree. As you must hit the ground running, we particularly encourage those with law and technology backgrounds to apply (but an interest and a measure of enthusiasm will suffice!).

If this sounds interesting to you sign up today! Students, graduates and early career professionals are invited to participate!
Register today at:

https://www.thelegalforecast.com/disruptinglaw