QLD Government Q2032 Procurement Strategy
Highlights
QLD Government has recently launched the Q2032 Procurement Strategy ahead of the Brisbane Olympics in 2032. Find out how your tech organisation can become 'match fit' as a supplier to Queensland Government.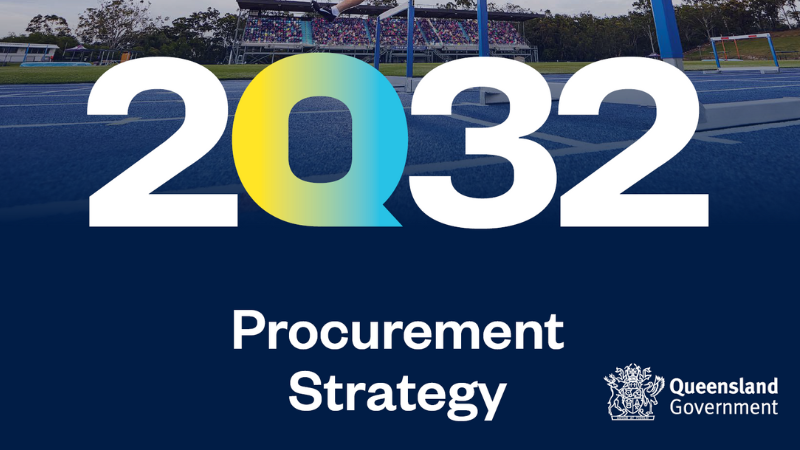 The Olympic and Paralympic Games in Brisbane in 2032 are a great opportunity for Queensland and Australia – and for local business across our state.

Buy Queensland is the Queensland Government's procurement approach which has seen over $57 billion dollars of procurement invested in Queensland-registered businesses since the launch of the approach in 2017. And, by law, the Brisbane 2032 Organising Committee must procure in accordance with Buy Queensland.
The Queensland Government wants businesses across all of Queensland to grow through Brisbane 2032 and be part of Team Queensland. This is about maximising opportunities to supply to the Games from across the state and showing the world what we have to offer. It is also about businesses improving their performance, so they win contracts to supply the Queensland Government, other businesses and the world market. There is a win-win for businesses to be match-fit for the Games!