The Hidden Job Market – JJP Talent
Highlights
Are you applying for IT roles but having limited success? Nicola Steel, Founder of JJP Talent Solutions and ACS Preferred Recruitment Partner, explains why circa 75% of roles are not advertised and how you can access the hidden job market. In other words, job adverts are literally the tip of the iceberg when it comes to the job market!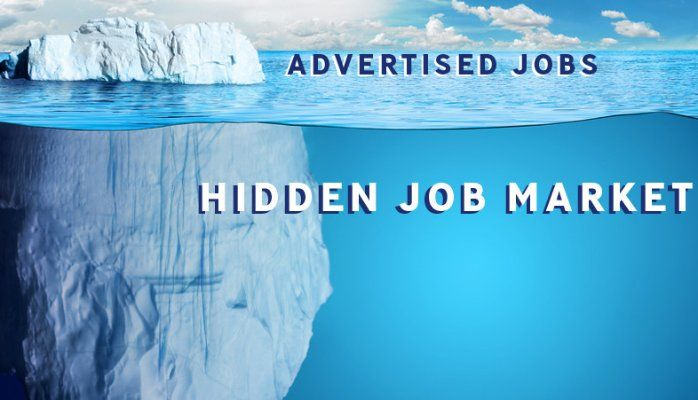 Companies don't advertise all roles because advertising is expensive both in terms of time and money. Companies often find it difficult to find the right candidates amongst all the noise of poorly matched applications. Referrals and recommendations are much more cost effective and often result in better quality candidates, both technically and culturally.

If you are a candidate looking for a new role, there are various reasons why you should target the hidden job market. You will be able to access more opportunities which have a smaller pool of applicants so there is less competition. Generally, candidates are a better cultural fit through referrals and recommendations rather than advertising. And the icing on the cake is having a company designing a role for you rather than fitting you to the role.
Nicola suggests that you can access the hidden job market by actioning the following:
💡 Work with specialist recruiters who you know, like and trust. Recruiters work closely with their clients and know their clients' future hiring plans and strategies. They also have a broad overview of what is happening in the job market. To find out more about Nicola Steel, go to her Linkedin profile.

💡 Utilise your existing network for referrals and recommendations. Consider companies you would like to work for and see who you know who works at these organisations. Contact them and ask to discuss what is like to work there and if there any potential opportunities. If there are appropriate roles, then ask for an introduction to the right person.

💡 Ensure that you have a compelling and consistent online presence. Recruiters and hiring managers will look at your LinkedIn profile when considering you for interview. A well-crafted LinkedIn presence also means that recruiters and hiring managers will approach you directly with potential opportunities.

💡 Finally, do still apply for job adverts but be more strategic in your approach. Ensure that you are a good fit and tailor your CV and Cover Letter to each and every role. Follow up your application to ensure that you stand out and don't get lost in the application process. Also, keep a spreadsheet so that you can effectively track your applications.
Accessing the hidden job market is one of the topics which Nicola discusses in her 90 Day Career Transformation Accelerator. To find out more about the programme, book a call with her.
Nicola is also a hosting a Masterclass about the 10 Steps to Recession Proof and Thrive in your Tech Career. Secure your spot here.