Save the date for the State Tech Summit (Fri 31 May 2024) & Summit sponsorship opportunities available
Highlights
The third annual ACS Qld State Tech Summit (Fri 31 May 2024) helps you master the future of tech, connecting you with top industry leaders and State and Federal government representatives.
Find out about the initial program and headline speakers confirmed, along with sponsorship opportunities available.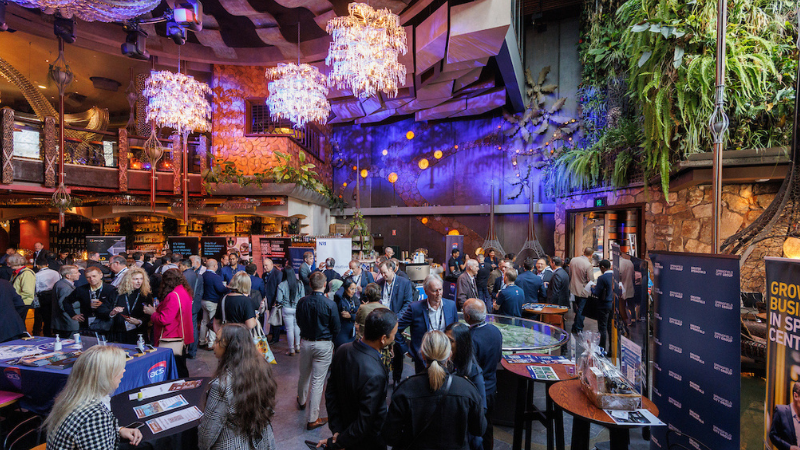 ACS Tech Summit 2024 brings together the brightest minds in tech for a day of invaluable networking and professional development. For the clearest possible view of what's coming and the knowledge, skills and connections you need to advance your business and career, save the date for ACS Tech Summit 2024 on Friday 31 May at Cloudland Fortitude Valley – the leading networking event for tech professionals.

Featuring an educational stream for tech leaders along with a technical stream, confirmed speakers include (in program presentation order):

Chris Vein, CEO, ACS
Minister Mark Bailey MP, Minister for Transport and Main Roads and Minister for Digital Services
Daniel Ramos, General Manager - Solutions Delivery and Operations, Australian Competition and Consumer Commission
Vu Tran, Founder, Go1
Sarah-Jane Peterschlingmann, Managing Director, ATech
Nicola Steel, CEO and Co-Founder, JJP Talent Solutions
Tony Ashton, CPO, OneModel
Jen Kwok, Director Business Applications and Strategy, Department State Development, Infrastructure, Local Government and Planning
Marta Indulska, Professor, UQ
Charles Pollack, CEO, Picnic Labs
Jason Tan, Founder, Engage AI
David Rudduck, CEO, Solis Security recon
Gayan Benedict, CTO and Vice President of Customer Advisory, Australia and New Zealand, Salesforce
Geoff Purcell, CIO, JCU Technology Solutions Team (reconfirmed
Geoff Augutis, Co-Founder and Director, Queensland Computers
Ryan Cooling, Group IT Manager, Wagner Corporation
Jack Growden, Founder & CEO, Lighthaus International
Dominique Lamb, Queensland Small Business Commissioner
Julia Spicer, Chief Entrepreneur Qld
The full program will be released in November but save the date for now.
Sponsorship opportunities are available for:
Platinum Sponsorship
Gold Sponsorship
Session Sponsorship
Cocktail Party Sponsorship
Trade table displays
Contact State Manager Holly Bretherton to find out more about sponsorship opportunities holly.bretherton@acs.org.au