ACS and WIC join to influence the ACT Women's Plan
Highlights
According to Digital Pulse, the ACT will require an additional 13,453 tech professionals by 2027.
ACS and WIC are working together to improve the diversity of the tech sector and champion to close the digital divide
We're calling for members to participate in a roundtable on 10 February 2023 to contribute to a joint ACS/WIC submission to the ACT Women's Plan, Third Action Plan consultation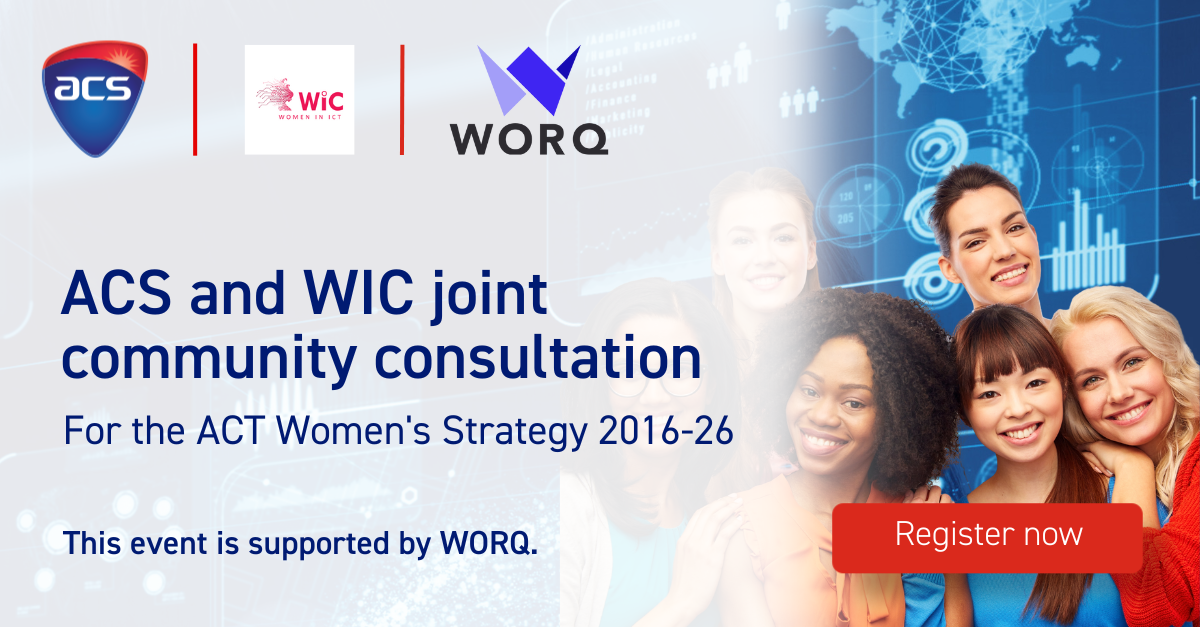 The ACS and WIC have been closely collaborating over the past year to enhance diversity, equity and inclusion in the tech sector within the wider Canberra region. This has included delivering joint professional development Masterclasses, providing a joint University of Canberra female student prize and on the ACS Supporting women transitioning to an ICT career project funded by the Australian and ACT Governments.
To start 2023, ACS and WIC will be hosting a roundtable in order to prepare a join submission to the ACT Women's Plan, Third Action Plan consultation.
The ACT Women's Plan 2016-2026 is an ambitious 10 year plan to create an ACT that values and respects women and girls and commits to achieving gender equality. The Second Action Plan will end in 2022.
The Third Action Plan will be focusing on five areas:
Health and wellbeing
Safety and inclusion
Leadership and workforce participation
Housing and homelessness
Appropriate and accessibility services
ACS Canberra invites members with an interest in contributing to the submission to attend the roundtable and stay for networking. The details of the roundtable are as follows:
Date: Friday, 10 February 2023
Time: 5.30 – 7.00 pm
Venue: ACS Canberra Hub. Suite 3, Level 5, 64 Northbourne Ave, Canberra, ACT 2601
Kishwar Rahman and Sarah-Louise MacDonald will be facilitating the conversation. Drinks and canapés will be provided.
To register, please click here.
If you are unable to attend but would like to make your voice heard, you are able to complete an online survey in order to contribute to the conversation on the day. Please click here to complete the survey by Wednesday 8 February 2023.
We would like to thank Russ Condick and WORQ for supporting this initiative.