Expert panellists address Australia's cyber security challenge
22 Nov 2023
Highlights
Leaders from government, defence, and business addressed an ACS event in Canberra on 7 November 2023 at the National Press Club Canberra.
ACS Canberra hosted its latest Leadership Series event at the National Press Club in Australia, in early November, hosting senior staff from the ADF, Home Affairs, and the ASD, alongside event sponsor NTT.
The ACS was also proud to present Fellowship certificates to members Dr Maria Milosavljevic and Dr Vikram Sharma as a part of the event.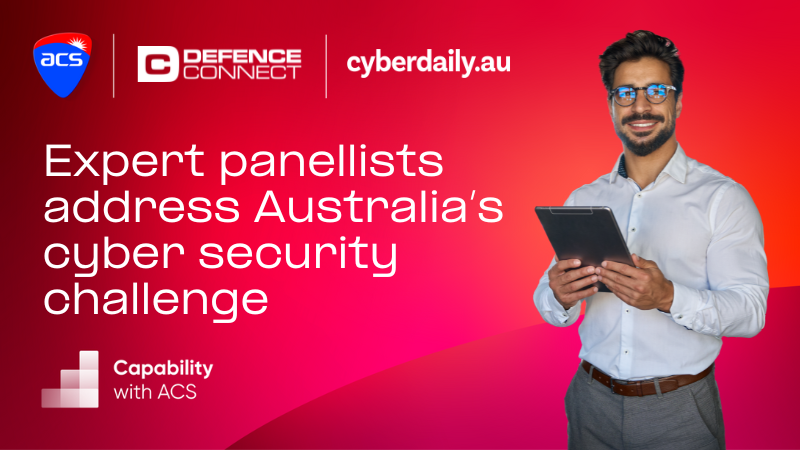 Following a short word from NTT's John Karabin, Senior Director of Cybersecurity, David Hollingworth – senior journalist at Momentum Media's Cyber Daily – took to the stage to host a panel exploring Australia's role as a cyber leader, and the challenges the country currently faces.
Karabin joined the panel, addressing the importance of the zero trust model of security while also outlining NTT's cyber security maturity journey. While it's easy to think of cyber security as being a technical problem, Karabin also outlined how bringing people together on the journey can make for a more secure whole-of-business solution.

Stephanie Crowe, First Assistant Director General for Cyber Security Resilience at the Australian Signals Directorate spoke about the history of the ASD, and how the agency came to develop the Essential Eight list of security mitigation strategies. Crowe also spoke about how resource-poor organisations can protect themselves without a massive outlay of money.

The ADF's Major General Murray Thompson, Head of Information Communications Technology Operations shared his insights as one of the protectors of Australia's largest business network. Even before deploying in the field, the ADF needs to protect its air, land, and naval assets, all working on a wide range of technologies, and alongside civil companies and suppliers.

Finally Hamish Hansford, Deputy Secretary of the Cyber and Infrastructure Security Group at Home Affairs, was able to give a sneak peek of the framework around Australia's upcoming National Cyber Security Strategy, while also looking at some of the threats facing Australia's critical infrastructure, before looking ahead to behind 2030 and what new threats may emerge – and how Australia will face them.

Momentum Media appreciated the opportunity to facilitate the panel and work with the ACS on such an important event.

About the ACS Canberra Hub
The Hub is a custom-built collaborative space for members to drop by and use as a hotspot for meetings and events. Meeting room hire is also available to members and non-members.
Click here to find out more about the room hire rate or click here to book a room for your next meeting/event.