Revolutionising: Defence Maintenance
10 May 2023
Highlights
How Digital Predictive Maintenance (DPM) can save costs and boost operational effectiveness
Digital Predictive Maintenance can significantly reduce maintenance costs and extend asset life, resulting in improved readiness and increased safety for defence organisations

Intelligent automation and connected products are crucial components of DPM, providing end-to-end visibility and enabling dynamic, optimized processes to be built into automated systems

DPM has already demonstrated value in a range of industries, from manufacturing to logistics, and presents an opportunity for defence organisations to embrace the future and position digital at the heart of their transformation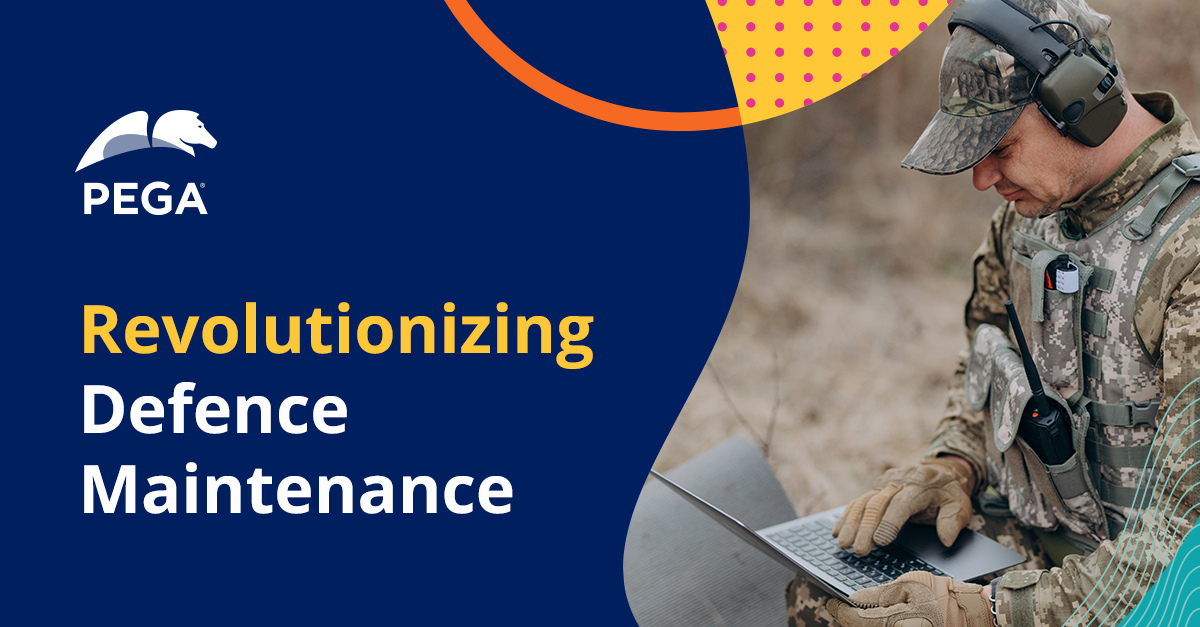 Defence organisations post covid are facing significant budgetary challenges, increasing complexity in technology and data, as well as a strong need to reshape operations to optimise outcomes. This requires new thinking to deliver innovative pathways to enhance their operations, optimise defence assets and drive greater efficiencies and effectiveness into both front-line and support capability. Today, digital capabilities like artificial intelligence (AI), intelligent automation and connected products combine to create a new opportunity to drive even greater impact – especially when it applies to logistic and equipment support policies, processes, and digital systems.
Digital Predictive Maintenance (DPM) has the potential to revolutionise the way defence assets are maintained globally, resulting in cost savings, improved readiness, and increased safety. Defence organisations are heavily reliant on their equipment and machinery, and any downtime can have serious consequences in terms of mission readiness and operational effectiveness. DPM can help reduce the risk of equipment failures, allowing defence organizations to better plan maintenance activities and reduce the overall maintenance cost. It can significantly extend asset life, better ensure assets achieve their full lifecycle and boost productivity in maintenance functions.
For example, according to a report by the McKinsey Global Institute, predictive maintenance can reduce maintenance costs by 10-40%, increase equipment uptime by 10-20%, and extend equipment life by up to 20%. A study by the U.S. Department of Energy also found that predictive maintenance can reduce maintenance costs by up to 30% and increase production by up to 25%.
It is no longer enough to leverage conventional methods to explain the past or predict machine and process failures. Equipment support needs to be more prescriptive and more adaptable. Support functions need a way to access and interpret supplier information before a disruption impacts – so they can understand how disruption impacts readiness and military effectiveness. They also need a way to analyse operational alternatives to support mission success. This requires a level of integration best achieved with intelligent automation that combines the power of low code and responsible AI.
By using DPM, they can collect and analyse data from various sources, including sensors, IOT devices, maintenance records, and other relevant systems, to identify patterns and predict when maintenance is likely to be required. This enables them to schedule maintenance proactively, before equipment fails, and avoid costly downtime. By reducing downtime, defence organizations can improve their readiness and general operational effectiveness.
But to deliver DPM successfully, the underlying capability must be grounded in case management and strong intelligent automation. An asset maintenance case involves multiple workers to which it can be assigned. In some situations, equipment maintenance or repair may be done remotely by software. In others, a technician may be dispatched. In either instance, an effective case management and process orchestration approach will ready workers with information about the problem, and the right parts and equipment to fix it. Most importantly, processes are no longer static or reactive: case management allows optimized, dynamic processes to be directly built into automated systems to drive improvements. In short, defence organisations can simultaneously improve cycle times, quality, productivity, and the user experience – in turn reducing downtime costs and risks, yielding tangible budget results and better operational outcomes.
Case management and intelligent automation is essential for DPM, as it gives end-to-end visibility into processes, ensuring the appropriate responses and resolutions. Analytics and data capture process performance, providing a plan of action and a framework for continuous improvement. Tracking and resolution can pinpoint additional opportunities to eliminate bottlenecks and streamline and simplify processes. Strong case management also provides the clear transparency and history of events to support outcomes and identify areas for improvement.
DPM is already successfully delivering value in a range of industries from manufacturing to logistics and Government operations. From General Motor's which uses Pega capability to support their over 12 million connected vehicles on the road – to drive next best actions and underpin predictive maintenance and servicing for drivers. To Wartsila that harnesses their global IoT data and intelligent automation to improve equipment performance, increase reliability, optimise maintenance, and deliver long-term predictability in outcomes of their large asset footprint. Now is the time to embrace the future and position digital at the heart of defence transformation through opportunities such as DPM.
Note: This article content is provided by Pega System.
About the ACS Canberra Hub
The Hub is a custom-built collaborative space for members to drop by and use as a hotspot for meetings and events. Meeting room hire is also available to members and non-members.
Click here to find out more about the room hire rate or click here to book a room for your next meeting/event.